Ayer mencioné las novelas en inglés de las que vi mejores críticas en el extranjero en 2015. Me estoy refiriendo a novelas publicadas en 2015, por lo que sería rarísimo que estuvieran traducidas en España, donde nos traen los libros de aquella manera. Quizá si lo último de la Kleypas hubiera sido de lo mejor del año,… pero como no lo fue, pues eso es lo que hay.
Hoy me gustaría simplemente mencionar otros libros publicados en 2015 no tan destacados, pero que también fueron bien acogidos allá afuera. Algunas de estas novelas, ya las he leído y comentado aquí; de esas, pongo los enlaces a las críticas.
Esta es la "pedrea" de 2015, un montón de novelas entre las que se pueden encontrar interesantes lecturas en inglés, para quien se anime.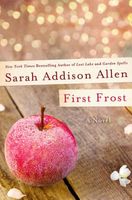 Sarah Addison Allen: First Frost
Emma Barry: Party Lines
Sarina Bowen: The Shameless Hour
Sonya Clark: Good Time Bad Boy
Heather Cocks & Jessica Morgan: The Royal We
Megan Erickson: Focus on Me
Laura Florand: Once Upon a Rose
Santino Hassell: Sutphin Boulevard
Lauren Layne: Frisk Me
Molly O'Keefe: Everything I Left Unsaid
Lilah Pace: Asking For It
Karen White: The Sound of Glass
Mary Balogh: Only a Kiss
Kerrigan Byrne: The Highwayman
Alyssa Cole: "Let it Shine" en la antología The Brightest Day
Tessa Dare: When a Scot Ties the Knot
Jo Goodman: This Gun for Hire
Eloisa James: Four Nights with the Duke
Eva Leigh: Forever Your Earl
Julie Anne Long: It Started With a Scandal,

y también

The Legend of Lyon Redmond
Theresa Romain: Secrets of a Scandalous Heiress
Joanna Shupe: The Lady Hellion
Lauren Willig: The Lure of the Moonflower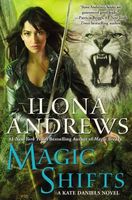 Ilona Andrews: Magic Shifts (fantasía urbana)
Patricia Briggs: Dead Heat (fantasía urbana)
Larissa Brown: Tress (viaje en el tiempo)
Deeanne Gist: Tiffany Girl (inspirador)
Nalini Singh: Shards of Hope (paranormal)
Sherry Thomas: The Immortal Heights (fantasía)
Rachel Vincent: Menagerie (fantasía urbana)
Más de una acabará traduciéndose, pero me temo que la mayoría quedarán inéditas en España.
El mundo de la romántica es tan grande que siempre quedan joyas escondidas pendientes de descubrir.

Así que estas listas las hago sobre todo para mi, para buscar material de lectura que no me haga perder el tiempo.
Lo que me maravilla cuando veo esos libros, y sus argumentos, es darme cuenta del montón de autoras interesantes hay ahí afuera, y la variedad de géneros que se cultivan. Nada que ver con la imagen que la gente tiene sobre la novela romántica, como si solo tratara de duques y princesas cursis o "porno para mamás".
¿Y mi año lector? Bueno, picando en "Valoración 5" es fácil ver cuáles son los libros que más me gustaron el año pasado. La mayoría no son novedades, así que no cuentan para este repaso. De los que sí vieron la luz en 2015, sólo dos me han parecido sobresalientes:
Rock Hard de Nalini Singh en contemporánea y A Seditious Affair de KJ Charles en histórica. Les añadiría, un escalón más abajo, los dos de Courtney Milan: su incursión en el NA con Trade Me y en histórica, la reciente Once Upon a Marquess.